5 Ways Air Duct Cleaning Can Benefit Your Health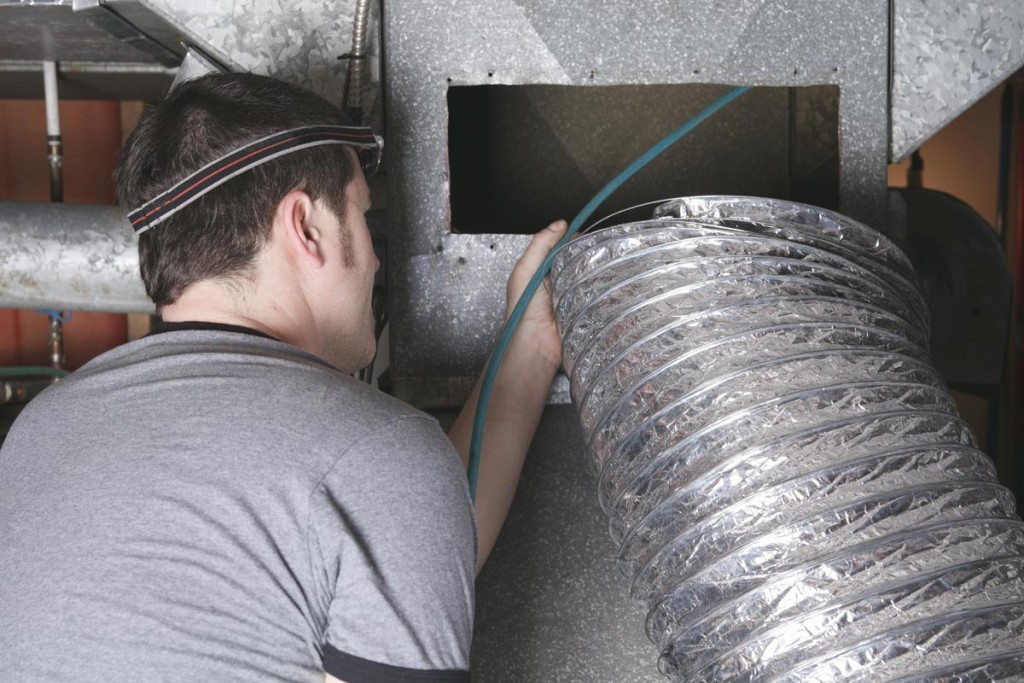 We all know that the air we breathe has an impact on our health. We're regularly informed by the media at large about the dangers of smoking and air pollution. But have you ever considered how the air quality in your own home impacts your health? Regular air duct cleaning in Guelph, Cambridge, Waterloo, Kitchener and elsewhere in Ontario is an invaluable way to improve your overall wellbeing.
The Air You Breathe
Just like outdoor air pollution, poor indoor air quality can wreak havoc on our health. When we breathe in an abundance of dust, mould spores, fungi and bacteria, these contaminants can negatively affect us in a number of ways. For those who have asthma or other respiratory conditions, the result can be increased difficulty in breathing. Those who suffer from environmental allergies may find their symptoms worsen. It's possible for even fully healthy folk to experience flu-like symptoms including fatigue, sore throat, runny nose, headaches and nausea when the air has many pollutants. Mysteriously, these symptoms vanish when they leave their home. Coincidence? We think not.
5 Benefits of Clean Indoor Air
When your air ducts are freed from dirt, debris, and other contaminants, the result is often a manifold enhancement to your wellbeing. Oftentimes, clients report the following improvements after AAA Steam Carpet Cleaning vacuums out their ducts. You too can experience:
Breathing easier. Many of our clients tell us that they notice a palpable difference in the air they breathe.
Sleeping better. A sound night's rest makes a world of difference to your sense of wellbeing and plays an important role in your overall health.
Thinking clearer. Improved cognitive function seems to be a result of cleaner indoor air. This improvement is especially reported by our clients who work from home.
Having more energy. A sense of being more alert, awake, and energetic at home is frequently recounted.
Fewer asthma attacks. Our clients who suffer from asthma report that they have significantly fewer attacks after we clean their air ducts.
Live Longer
It might seem like a bold claim, but it's been shown that improved air quality is linked to fewer occurrences of asthma, cancer, and cardiovascular disease. This means a longer life span for those who eliminate pollutants from their daily air intake.
Cleaning Your Air Ducts the Right Way
Our commercial truck mount removes dirt and other pollutants from your air ducts directly into our trucks, so your Cambridge home remains untouched by the removal process. A cleaner, healthier home is only a phone call away. Schedule an air duct cleaning with AAA Steam Carpet Cleaning today. We proudly service the Cambridge, Guelph, Kitchener and Waterloo areas.