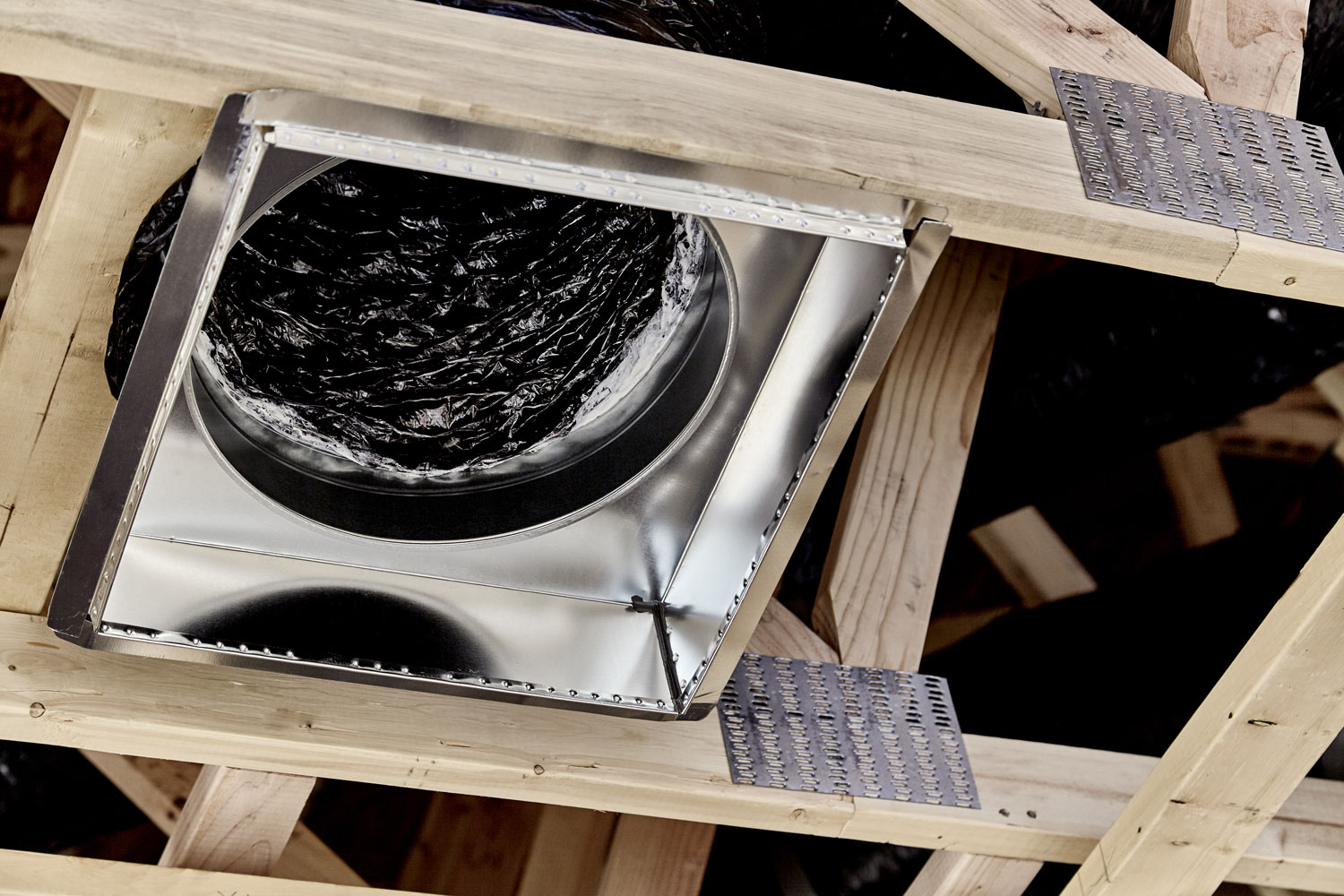 Duct Cleaning
Duct Cleaning in Kitchener-Waterloo, Cambridge, and Guelph
Our expert carpet cleaning team at AAA Steam Carpet Cleaning recommends having your ducts professionally cleaned every three to five years or after any home renovations. Clean ventilation and air ducts increase airflow in your home and rid the air of lung-clogging particles from smoke, construction, mold and animals. This means you'll breathe cleaner air and your furnace will work to its full potential. For duct cleaning in Kitchener-Waterloo, Cambridge, or Guelph, call AAA Steam Carpet Cleaning. We're experts when it comes to improving air quality with duct cleaning, carpet cleaning and air cleaners.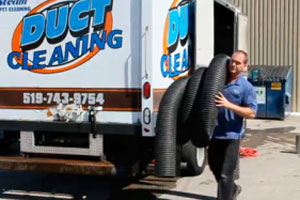 Residential & Commercial Duct Cleaning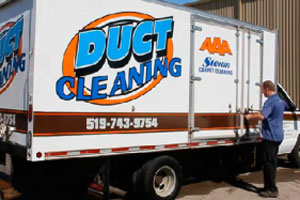 Get your ducts professionally cleaned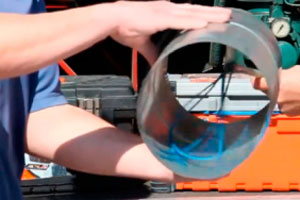 Duct cleaning can reduce energy costs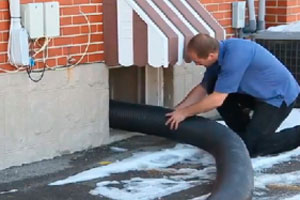 Truck mounted vacuums create a sealed suction
The AAA Steam Carpet Cleaning Duct Cleaning Process
When duct cleaning is done properly it offers many benefits to you, your loved ones and your home. We've outlined our process below so that you can see that we use proper techniques and machinery during Cambridge duct cleaning.
Before we arrive, you should clean the area around your furnace and make sure that all pets are placed in a safe but confined area so they aren't in the way during the cleaning process. When the team from AAA Steam Carpet Cleaning arrives at your home for duct cleaning, we need access to all air registers and vents so please make sure those areas are clean as well.
To prepare for duct cleaning, our team will start by explaining the cleaning process to you in detail. We will ask about any hidden registers and any registers with improper airflow that we can investigate. Then we cover all of the registers to create a better vacuum seal for the cleaning.
AAA Steam Carpet Cleaning will send two qualified technicians to your home for the duct cleaning process. They bring with them a very powerful commercial powered truck mount that will clean the ducts in your home. Our technicians will use access holes in your home to clean the ducts using a predator whip to agitate every square inch of the duct work. Afterwards, we will scrub every air register to ensure cleanliness.
After we finish cleaning, the access holes are resealed. We will also apply a sticker to your furnace to remind you when the work was completed and when you should call for your next duct cleaning. Until your next duct cleaning in Cambridge and area, you'll want to replace the furnace filter as needed.
Why You Need Duct Cleaning in Cambridge & Area
Getting duct cleaning in Cambridge and the surrounding areas is important to improve the air quality in your home and to increase airflow. Better air quality has health benefits which help reduce effects of allergies and other respiratory or autoimmune conditions, and increased airflow allows your furnace to work at full capacity which can increase your energy savings.
If you're interested in duct cleaning for your home, count on AAA Steam Carpet Cleaning for complete duct cleaning in Cambridge, Guelph, Kitchener-Waterloo and beyond. Our team is knowledgeable, efficient, and we offer access to a camera if you're interested in seeing inside part of the duct work in your home before and after cleaning. Contact our all-star team today!
The Health Benefits of Duct Cleaning
The biggest benefits to responsible duct cleaning are the health benefits. It reduces dust build-up, increases airflow and gives relief to allergy sufferers in particular. Duct cleaning is especially important if you deal with certain factors like tobacco smoke, construction or renovations and pets that shed hair and dander. AAA Steam Carpet Cleaning's duct program can help your family breathe easy.