Tile Floor Cleaning in Kitchener-Waterloo
At AAA Steam Carpet Cleaning we specialize in the revitalization of tile floors and showers. Protect your household from mould and mildew.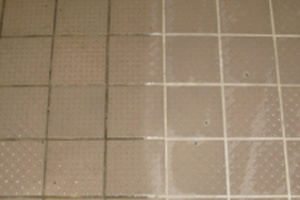 Maintain the quality of your tile floors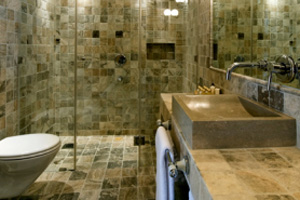 Reduce the presence of household mould & mildew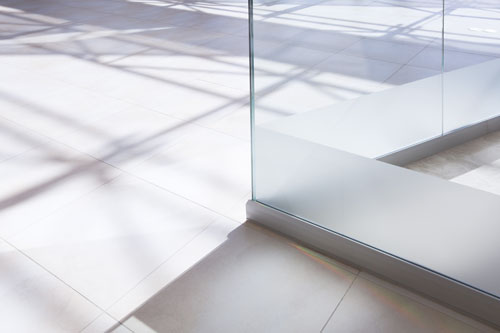 Revitalize your tile floors and protect your grout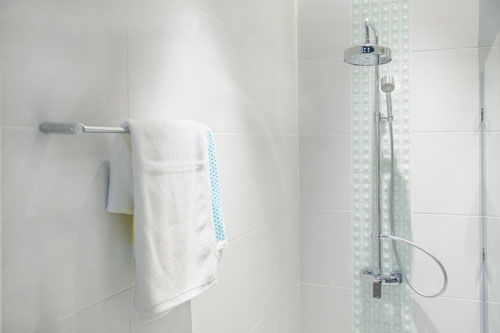 Grout sealing keeps tiles clean and grout stronger
How it works
We use an advanced cleaning and sealing process for your tile and grout. This consists of a non-toxic solution being applied to the tile and grout that will loosen and remove stains, dirt and grease.
After allowing the solution to dwell, we agitate the solution into the grout and tile to further loosen the contaminates.
Our technicians then thoroughly wash and rinse the areas with our top of the line truck mounted system. All of the dirt, oils and pollutant laden water is then extracted to our trucks, leaving behind clean beautiful looking tile.
Sealer is then applied to the floor grout protecting it from further staining.
The Importance of Grout Sealing
Grout sealing not only helps to keep your grout clean longer and easier, but it also makes the grout stronger. At the same time, sealing doesn't let moisture in, which reduces cracking and chipping. Unfortunately, sealing is often overlooked, causing water to leak into the grout. Installers generally do not seal and many homeowners don't realize the oversight until it is too late. The grout gets soiled and you can't seal it without sealing in the dirt. When AAA technicians come to clean your tiles and grout, ask about our sealing options so you can better protect your floors and bathrooms.
Professional Shower Cleaners in Kitchener-Waterloo
The tile work in your shower can have the most staining thanks to water and contaminants getting into the pores of the grout. This is why the grout in your shower can have dark or even black spots. AAA Steam Carpet Cleaning offers shower cleaning options for homeowners throughout the general Kitchener-Waterloo communities. Call us today to find out more about these services.
Grout Cleaning in Kitchener-Waterloo
The maintenance needed to maintain the quality of your tile floors is all about balancing between deep down tile cleaning and proper sealing. Unfortunately, dirt and other contaminants get trapped below the surface thanks to the microscopic pores of your grout. These contaminants can't be removed by a simple mopping or even scrubbing. AAA's cleaning system lifts the dark, bacteria-infested debris out of the grout. We'll finish by sealing the grout lines to protect from further staining.
Check the Differences between Before & After Tile Floor Cleaning Services